TRUTH... THE FIRST CASUALTY OF WAR
WHO KILLED JOEY?
Sharleen Leahey
performing in
March 2011 at the
Coalition for Peace Action's
Eighth Anniversary
of the Iraq War Rally
in Princeton, New Jersey
with Maire and Amy of Virago
(www.viragomusic.com).
This song is dedicated to
veterans and the families
of soldiers who dare to speak
truth to power.
Gandhi once said "the first casualty
of war is truth."
"Who Killed Joey" was released on the CD Rumors of Peace  on 11-11-11.
"Union Maid" by Woody Guthrie
An International Working Women's Day tribute at the 1199 SEIU Labor Union CAUCUS at the Rutgers Law Center, New Brunswick, NJ on March 6, 2015. Accompanied by Linda Phillips on percussion. 
LEFT FORUM CONFERENCE
Transcending Borders: Sounds of Solidarity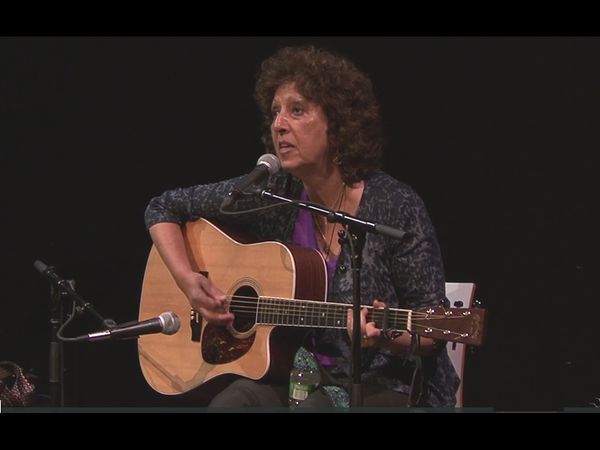 To Corrupt Politicians & Journalists who Beat The Drum for War:
To OverCome Their Lies . . .
Lift Your Voice . . .
The TRUTH To Magnify!
*War Is Not Normal!
•SAY NO TO WAR
•DARING TO SPEAK
NEW VIDEO FROM TRENTON RALLY October 7, 2011
10 Years of War is Enough!
*Music by Sharleen Leahey
Videographer Leigha Cohen has produced a compelling new video from footage she took at the 10th Anniversary Anti-War Rally at the State House on October 7th in Trenton. She used two of my songs "Say No To War" and "Daring to Speak" with footage of civilians, soldiers and those of us who are trying to stop "this insanity".

Thank you for watching and for sharing.
http://vimeo.com/30318594