SHARLEEN & THE CACTUS FLOWERS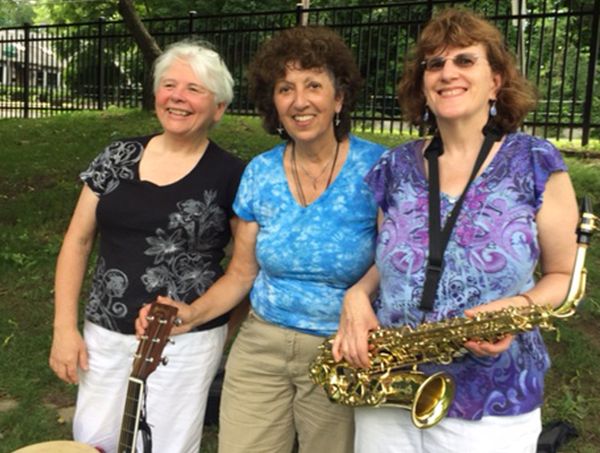 Sharleen & The Cactus Flowers perform a unique blend of contemporary, classic and topical folk rock. The three women have performed for peace and justice organizations throughout our region including NJ PeaceAction, The National Organization for Women and NJ Friends of Clearwater. They are dedicated to using their gifts to create peace, support the struggles of working people everywhere, and raise consciousness for planetary healing.

Sharleen Leahey (vocals and guitar) is a singer-songwriter known for her strong distinctive voice. She has been performing and leading healing song circles for festivals, conferences, and a variety of community-based groups throughout New York and New Jersey for over 30 years. Sharleen has released three CDs of original topical songs: "So Frail" (2004), "Rumors of Peace" (2011) and "For the 99" (2018). 

Diane Doolittle has been playing the flute and saxophone at the Jersey Shore for many years. In addition to original compositions, her diverse repertoire includes folk, pop, rock, swing/jazz, classical and Irish music. Her collection of classical and original flute music on CD is called "Flute Dance / Catch The Wind."
 
Linda Phillips has been playing percussion hand instruments, including djembe, shaker, bell and claves, for over 20 years. She currently performs at festivals, celebrations and drum circles throughout New Jersey.