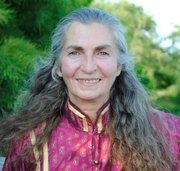 SHARLEEN PERFORMS  AT ALL PEOPLES DAY FESTIVAL IN DELRAY BEACH

Susan Berkowitz-Schwartz conceptualized All Peoples Day in 1974.

On March 19, 2016 I travelled to Delray Beach, Florida to join Susan and over 20 other artists to celebrate people of different colors, religions, ages and cultures plus LGBT, immigrants, women, and people with disabilities.

I performed Buffy Sainte-Marie's "Universal Soldier" and Phil Ochs' "Power and Glory," two classic folk anthems familiar to many. In addition I performed "For the 99," which I composed in 2011 after a visit to the Occupy encampment in downtown New York City 33 hours before it was attacked and dismantled by the NYC Police Department.

In addition to the 20 diverse performances which included the Delray Community Choir, Pink Slip, Carol Garrett and Alexander Star, over 50 booths dedicated to political, ecological and social progress displayed their offerings. All Peoples Day is a testament to the power of one woman with a dream.

My heartfelt gratitude to Susan and her partner Elliot Schwartz for their friendship and for allowing me to share my music at the ALL PEOPLES DAY FESTIVAL!

ps: My first performance at the All Peoples Day Festival on March 19, 2016 was also the first time I played the Air Voyager Guitar which belonged to songwriter, producer and activist Ray Korona. Ray, a mutual friend of Susan and mine, who passed into eternity on October 16, 2014. Thanks to his partner Ruthie Indeck for this most cherished gift.